Creative Freelance Web Designer & Web Developer based in London.
I am full stack creative freelance web designer and web developer based in South London. As an experienced freelance web designer and web developer, I specialise in design and development of world-class website interfaces and memorable visual identity.
All my websites are designed to not only be attractive but also to ensure that the main purpose of the site is to be quick and easy for your customers to access and use – whether making a purchase, to generate an enquiry or simply to provide clear and concise information.
My thorough and comprehensive approach means that even at the first design stage, I guarantee that your website is as search engine friendly as possible (onsite SEO).
The ultimate goal is always to construct a highest quality design finish and functionality that will exceed your expectations.
Finally, really important to keep in mind – I don't outsource any of my web projects like many other web designers/web developers do. I personally take care of every element of the design and build process, ensuring that perfecting your new website as stress-free as possible.
Sounds good? Let's talk!
more about freelance web design
Web Design Services
London.
From brand creation and website design & development
through to marketing and support.
Digital Strategy
Every well-designed website should start from the proper plan which includes detailed research and analytics. Each website is different and focused on different goals, depends on the type of business and goals which you want to achieve. That's why digital strategy is so important.
Web Design
To be unique, your website must stand out from the crowd. Great images, typography, colours and overall style are the key secrets of beautiful design. Today belongs to swiss style (flat, solid colours). Another thing – simplicity is a true base of the well-designed website.
Web Development
To make sure your new website will be outstanding from the technical point of view I'm using the latest web technologies (HTML5, CSS3, JavaScript, jQuery and PHP). WordPress based websites. Responsive web design as standard.
E-commerce
The Internet is the best place to start selling any goods. Your online shop works 24/7 for you. I offer you a choice between two great e-commerce platforms – PrestaShop and Magento. The e-commerce market is growing fast … maybe it's about time to start your own online business?
Search Engine Optimisation (SEO)
Search Engine Optimisation is the extremely important process of getting more visitors/potential clients to your website through search engines (like Google – the most important one, over 90% of the market).
I combine the best actionable data with expertise in SEO and conversion optimisation to provide you with measurable, significant return on your investment (ROI).
Making sure your website is at the top of Google for phrases consumers actually search for means potentially thousands of new customers finding out about, and buying, your service/product each month.
Online sales are growing faster than any other sales medium. When consumers want to buy (or looking for some service), one of the first things they now do is 'Google it'. Less than 1% of searchers look at page 2 of Google though, so it's vital your website appears prominently in terms that lead to sales.
Website Maintenance
We live in a fast-evolving world. Today, online presence is no longer just a set-and-forget digital gadget. You need to take care of often updating your website (not only about the content but also technologies behind it). Quick example – just look how often your desktop or smartphone software requires updating. The same thing is with your website.
Long-term partnership = long-term profit.
That's why a lot of my customers choose to build a relationship with me. I'll take care of constant updates so you'll not stay behind your competitors.
If you're a thinking about proper designed/built website, web development process is something which you can't avoid. Well designed and structured website is a key to achieve maximum ROI and great usability. Any professional web designer / web developer has slightly different web development strategy. Mine is transparent, clear and simple.
As an experienced freelance web designer and web developer, I'll make sure your website will be built according to the latest UX (User Experience) and UI (User Interface) rules and trends. Digital agency will take thousands of pounds, my prices are much lower.
more about web development
Freelance Case Studies.
Today, there are plenty of companies who implementing e-commerce platforms as their part of the business. We live in the internet boom era – millions of devices connected to the internet – computers, tablets, smartphones etc. It's a great time and opportunity to integrate a workable solution which can be useful for many people.
reasons to get into e-commerce
Check my
monthly packages.
Quality at an affordable price.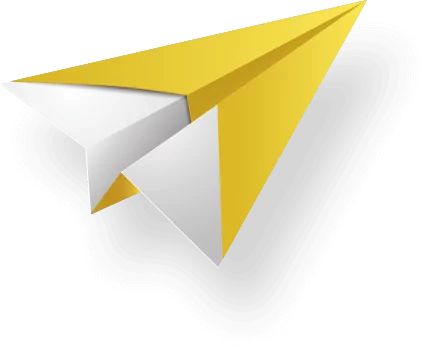 SAME DAY RESPONSE GUARANTEED
(USUALLY NO MORE THAN 1-2 HOURS)
If you'd like to talk about your web project requirements, please fill enquiry form below (or drop me an EMAIL).